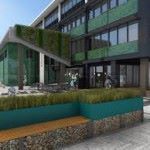 I was recently invited to have a gander at the new £18m Ritterman Building at Middlesex University which provides astate-of-the-art teaching facility for technology and design.
Environmental sustainability is at the heart of the Ritterman building as part of the University's commitment in reducing our environmental impact. Sustainable features include solar panels, a bio-diverse green living roof and four living walls that cover 110 square meters. The living wall is the biggest in Barnet and has over 3,500 evergreen plants designed to flower at different times of the year to create interest and encourage wildlife.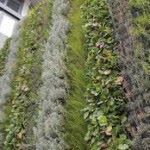 While the building is impressive in itself is impressive, what goes on inside is amazing as I saw when I was shown around by Franco Raimondi and Zara Newman.
Have a look at some of the things you'll see there: