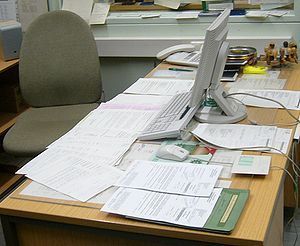 Image via Wikipedia
2011 has been a difficult year for arts organisations. Early this year 206 organisations found out they had had their applications for funding rejected by the Arts Council.
The impact of these funding cuts will depend to some extent on the size of the arts organisation you work in. If you are a larger organisation, you may have other sources of revenue and therefore be able to withstand the worst of harsh cuts. If you are a smaller organisation or have been heavily or entirely dependent on Arts Council funding you may suddenly find yourself in the position of trying to find a viable way forward.
So now is the time the way you deal with your customers becomes incredibly important. It's the one thing that can make the difference between your future security or disappearing off the arts scene forever. You need to explore how you currently manage your customer relationships – do you have a reliable customer relationship management system that can give you the information you need on customers and patrons at the click of a button? Do you know what marketing campaigns you are running and if they are working? Do you have good mailing lists that you can quickly target if you need to promote an event (and bring sales in)? If the answer is no then now is definitely the time to invest more in your customer relationship marketing (CRM) system.
It might seem counterintuitive to invest in a software system when you are facing funding cuts. But that's exactly the reason you need to do it now. If there is a chance your sources of revenue are going to dry up then you need new ways to bring money into your organisation. And that money comes from customers. If you aren't talking and marketing to them effectively then you are missing out on the chance to sell to them. A good customer relationship management tool will allow you to:
control communication with your customers at both an individual and campaign level
pull all your lists and databases together in one place
update information for everyone in one place
manage memberships, collect donations, produce targeted mail shots and email newsletter
take bookings and sell merchandise.
Start by looking for a CRM system that integrates with your existing website, this will give you customers a simple way to interact with you and easily make purchases. Masque is designed specifically to work with your website to provide a seamless experience from sending a letter to a customer to them purchasing their ticket.
If you'd like to know more about CRM systems for your arts organisation call Masque Arts on +44 (0)20 7100 6010 or email us for further information.