Send beautifully crafted email newsletters.
Tracked, Traced, Monitored, Handled, Effective AND easy.
No cost set up and low cost sending – pay a subscription for unlimited emails or just pay for what you use
Do it yourself or let us help you – from setting up to email design to managing your email newsletters
Design your own emails, use one of the many we have in our gallery or let us design one for you
Full Reporting. Track your recipients through to conversion and sales. Link in with Google Analytics
Easily add sign up forms to your website or blog
Automated workflows – emails sent to subscribers automatically when triggered by certain events, ensuring effective email campaign management.
Track "forward to a friend" links and sign ups
Masque Response handles unsubscribes and bounces automatically
Create multiple lists, segment a list or even output A/B split tests
No "powered by" flash at the bottom of each email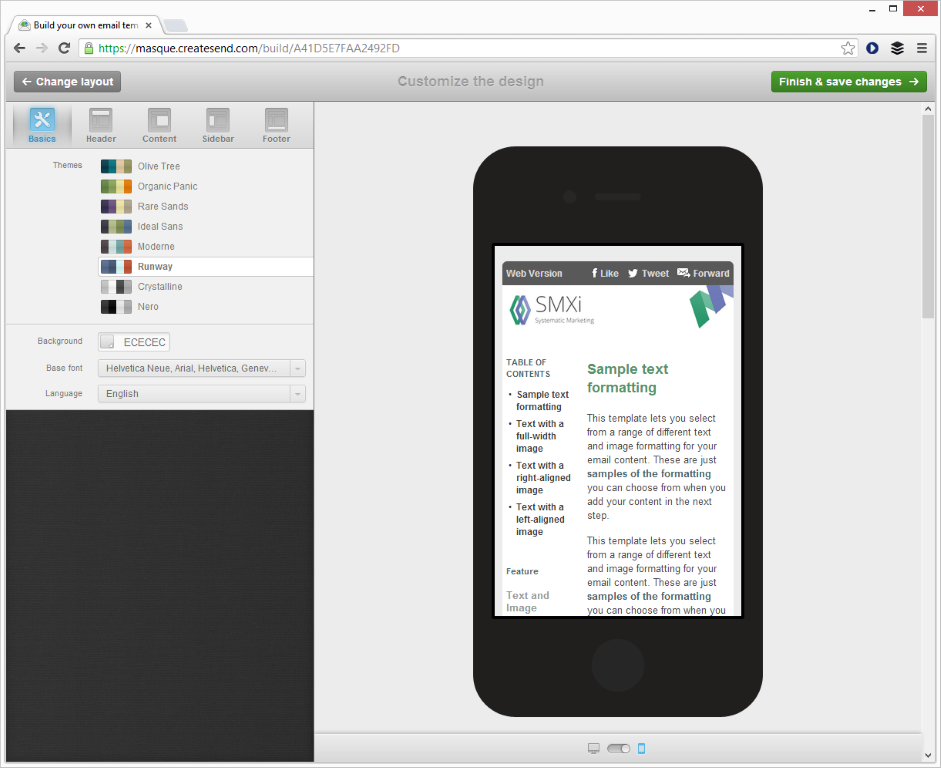 Design robust and responsive mobile ready templates
Our rather nifty and smart template builder allows anyone to design beautiful emails with only a few clicks. Choosing from a range of layouts you can change the colours, add your logo and fully brand your output which will be automatically optimized for a wide range of devices, ranging from iPhones and Android Tablets to trusty Outlook.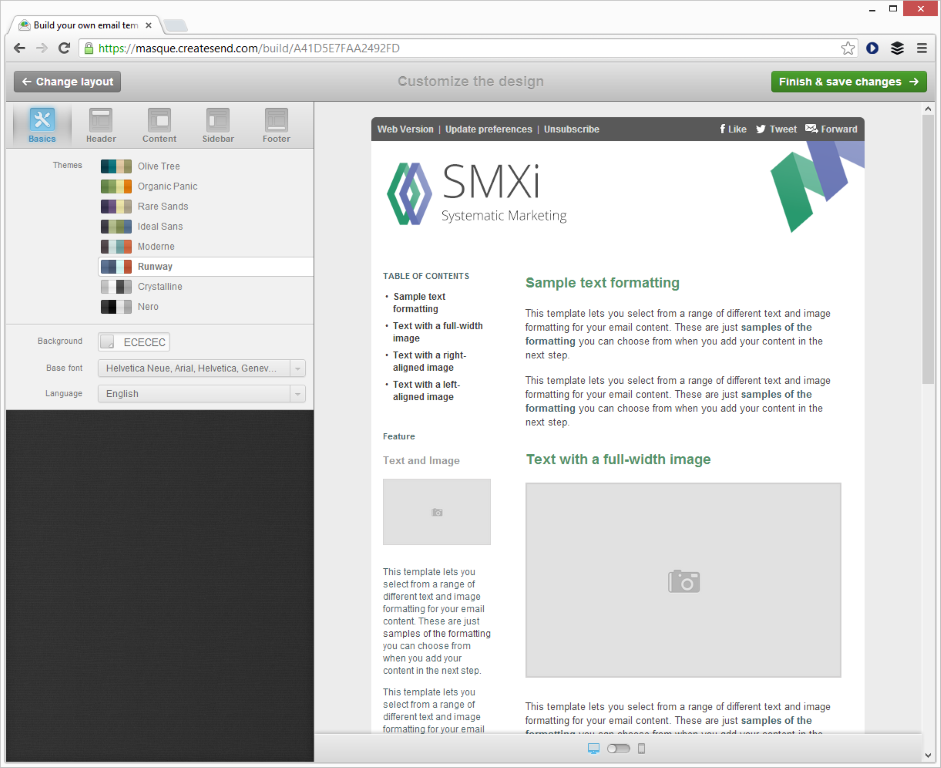 Use the editor or DIY!
Of course we wouldn't want to force you into creating your template in our system, you can import your own template and as if by magic we can automatically import your CSS, images and show you how they will look on different devices in different clients.
A/B Testing
With automatic A/B split testing it is easy to see how different designs, subjects and copy perform, with just a few clicks you can learn something new about your audience with every promotion.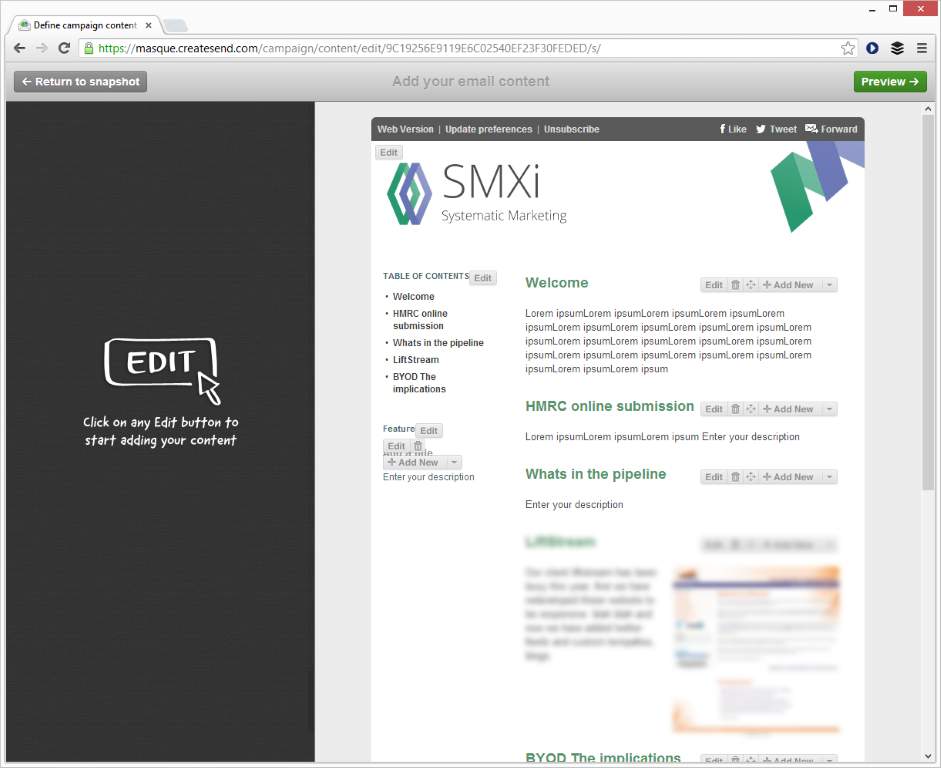 Your Content
Having created your template, our editor allows you to add text and images to your publications specifically personalised for each subscriber.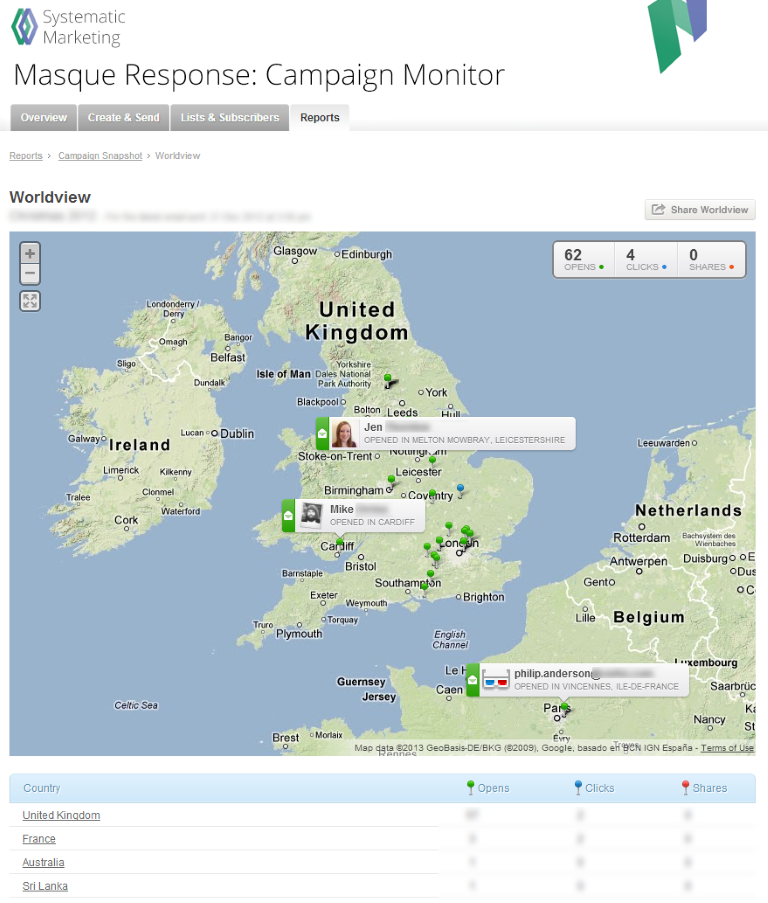 Social
You cannot escape 'Social', Masque Response can make it easier than ever for your subscribers to share your campaigns. Via twitter or Facebook, it's really simple for them to do and the system can enable you to see a report on this reach. One of the most engaging reporting tools and visually appealing is World View. Now you can get to know your subscribers like never before. With a real time map you can see who is reading your email, watch as they share it and then jump in to then continue theconversation. Exciting stuff.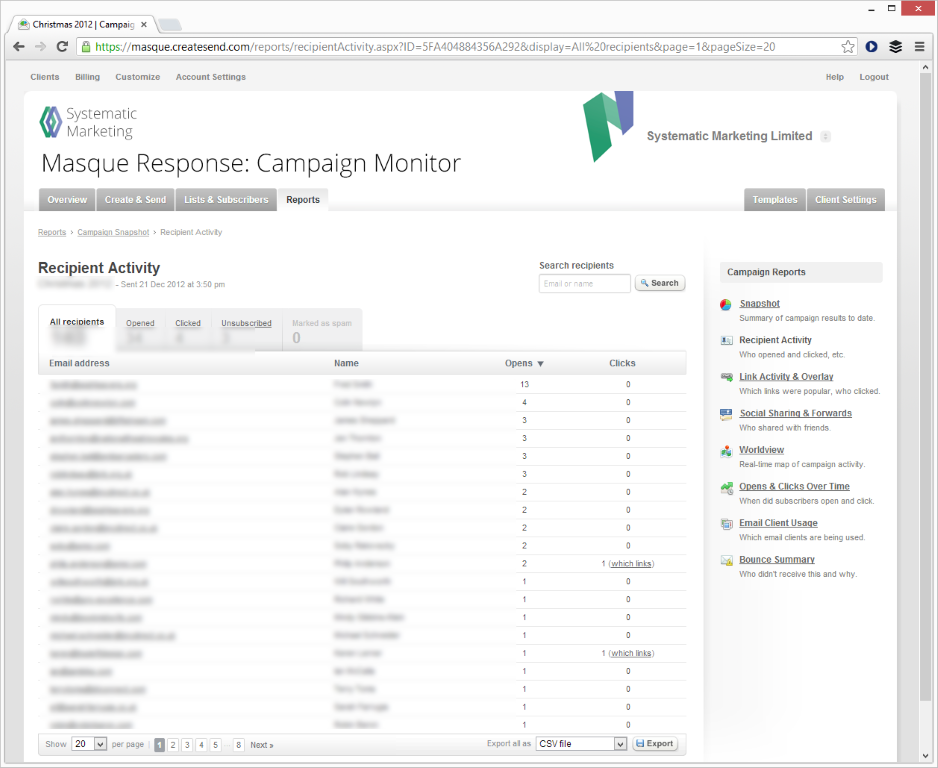 Finally, List Management.
No longer do you need to worry about processing your own 'unsubscribes' or bounces. Our system will automatically handle this and report back to you.